Regular price
Sale price
$12.95 USD
Unit price
per
Sale
Sold out
Orders Ship By Next Business Day
Premium Quality With Guaranteed Analysis

Directly From Our Family-Owned Farm In Nevada
Click here to see your estimated arrival date
What's in it?
If you're wondering what's in our hay, it's just like your grandma's cooking - all natural, no additives, and straight from the farm. Except instead of grandma's kitchen, it's our fields of 2nd cut Timothy Grass.

No preservatives
No additives
No artificial flavors
No binders
No sugars
No other types of hay
Just the good stuff!
Guaranteed Analysis:
◆Crude Protein (Min): 6%
◆Crude Fat (Min): 1%
◆Crude Fiber (Max): 35%
◆Moisture (Max): 12%

Who's it for?
Get ready to please your picky little eaters! Our All-Natural Timothy Pellets are here for your rabbits, chinchillas, guinea pigs, hamsters, and other small pets who turn their noses up at anything less than perfect. Made with 100% pure Timothy Grass, our pellets have just the right balance of flavor and texture to keep those tiny taste buds happy.

Why choose High Desert Timothy Pellets? Well, let us tell you!
PICKY EATER APPROVED: Our pellets are so good, your pets will be begging for more like a kid in a candy store. And just like candy, our pellets are delicious and healthy.
LITTLE TO NO DUST: We don't want you or your pets coughing up a storm from dusty pellets. That's why we keep our pellets as dust-free as possible.
BEST NUTRITION FOR YOUR GROWING PET: We all want our pets to grow up big and strong, and our Timothy Grass pellets are just the ticket. They're like a personal trainer for your furry friend's health.
GROWN SPECIFICALLY FOR YOUR SMALL PETS: Our Timothy Grass is the result of years of experience and expertise, all for the purpose of making sure your pet gets the best food possible.
100% SATISFACTION GUARANTEE: We're so confident your pet will love our pellets, we guarantee it. If not, we'll fix it faster than you can say "carrots!" So what are you waiting for? Give High Desert Timothy Pellets a try today!

Where does our Timothy Hay come from?
Well, let's spill the hay bale on this one! Our Timothy Hay comes from our friend's farm in the Diamond Valley of Nevada. These guys are like hay whisperers - they know exactly how to grow the sweetest and juiciest Timothy Grass that will make your pets' taste buds dance. And let's be honest, their hay is so good that even the cows next door are mooing with envy. So rest easy knowing that your small pets are chomping on the best hay that the hay whisperers themselves have grown with love and care.
View full details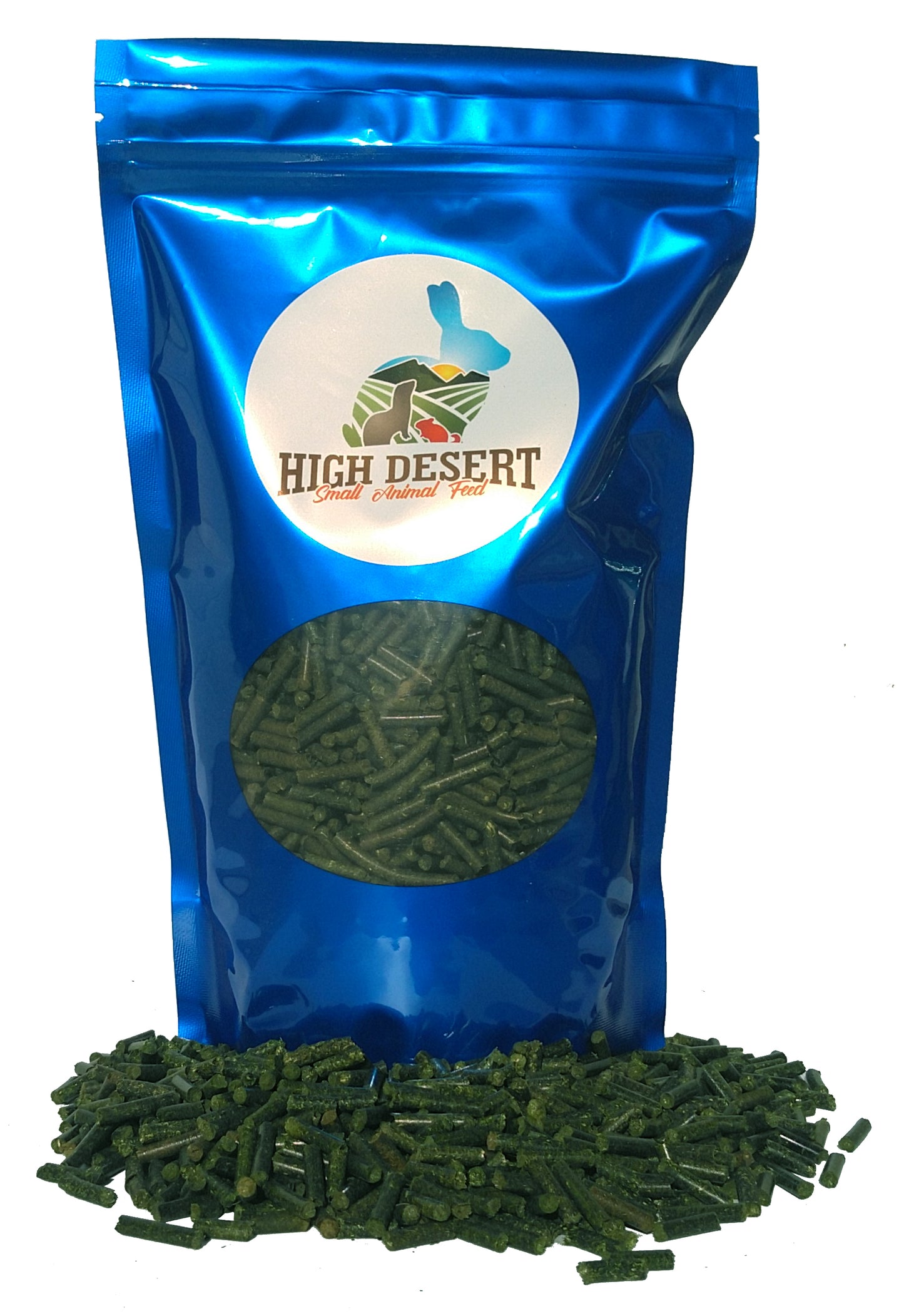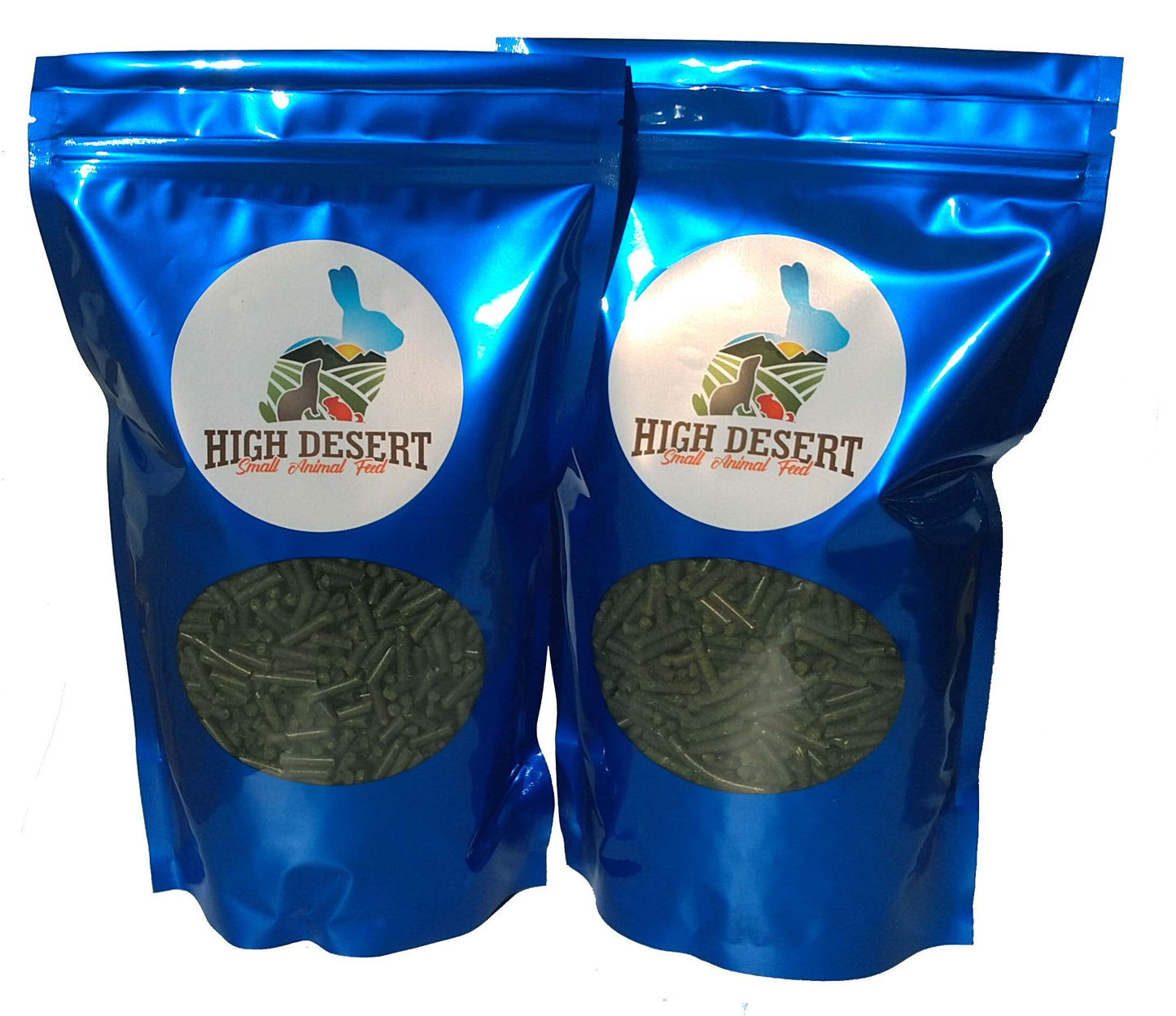 Shipment Info
SHIPS NO LATER THAN NEXT BUSINESS DAY
Complimentary ground shipping, ships from Nevada within 1 business day.
Click here to see the delivery zones and see an estimate for your delivery times