Regular price
Sale price
$22.99 USD
Unit price
per
Sale
Sold out
Orders Ship By Next Business Day
Premium Quality With Guaranteed Analysis

Directly From Our Family-Owned Farm In Nevada
Click here to see your estimated arrival date
What's in it?
100% All-Natural Orchard Grass. And let me tell you, these blades are fresher than a peppermint at a toothpaste convention!

No preservatives
No additives
No artificial flavors
Just the good stuff!
Guaranteed Analysis:
◆Crude Protein (Min): 6%
◆Crude Fat (Min): 1%
◆Crude Fiber (Max): 37%
◆Moisture (Max): 12%

Who's it for?
Our 100% All-Natural Orchard Grass Hay is perfect for your picky eaters, whether they're rabbits, guinea pigs, chinchillas, hamsters, or any other small pet with a taste for the finer things in life. This delicious hay should make up 80% of your pet's diet, so they can indulge in the sweet and fragrant flavors of nature every day.

Just be sure to transition your older pets to our Orchard or Timothy Hay after they turn 7 months, or they might just refuse to grow up and stay adorable forever. Plus, if you're allergic to Timothy Hay, Orchard Hay is a great alternative that won't make you sneeze like a hayfever-stricken rabbit!

Why High Desert Orchard Hay is a must-have for your furry friends:
PICKY EATER APPROVED: Our hay is so fresh, green, and fragrant that your bunnies, piggies, and small pets will gobble it up faster than you can say 'hay there.' It's like a party in their mouths!
LITTLE TO NO DUST: We're not a fan of dusty hay, and neither are your pets. That's why we keep our Orchard Hay's moisture content just right during harvest and packaging to minimize dust. Your pets will love it, and you'll love the easy cleanup.
BEST NUTRITION FOR YOUR GROWING PET: Orchard Grass is the perfect all-natural food for small animals, providing them with the nutrition they need to grow strong and healthy. Move over, kibble.
RIGHT BALANCE OF GOOD FIBER & IDEAL TEXTURE: Orchard Hay has the perfect balance of fiber and soft texture. Plus, it promotes dental care and digestive health for your adult small animals.
100% SATISFACTION GUARANTEE: We stand behind our Orchard Hay, and we're so confident your pets will love it that we offer a 100% satisfaction guarantee. And if you just want to say hi to George, our founder, he's only an email, contact form, or chat icon away. He loves hearing from his customers and their furry friends.
Where does our Orchard Hay come from?
Our family farm in the High Desert of Nevada has been specializing in growing Orchard Hay for generations. We know the ins and outs of growing sustainable and delicious orchard hay that will keep your fluffy friends coming back for seconds (and thirds, and fourths).
View full details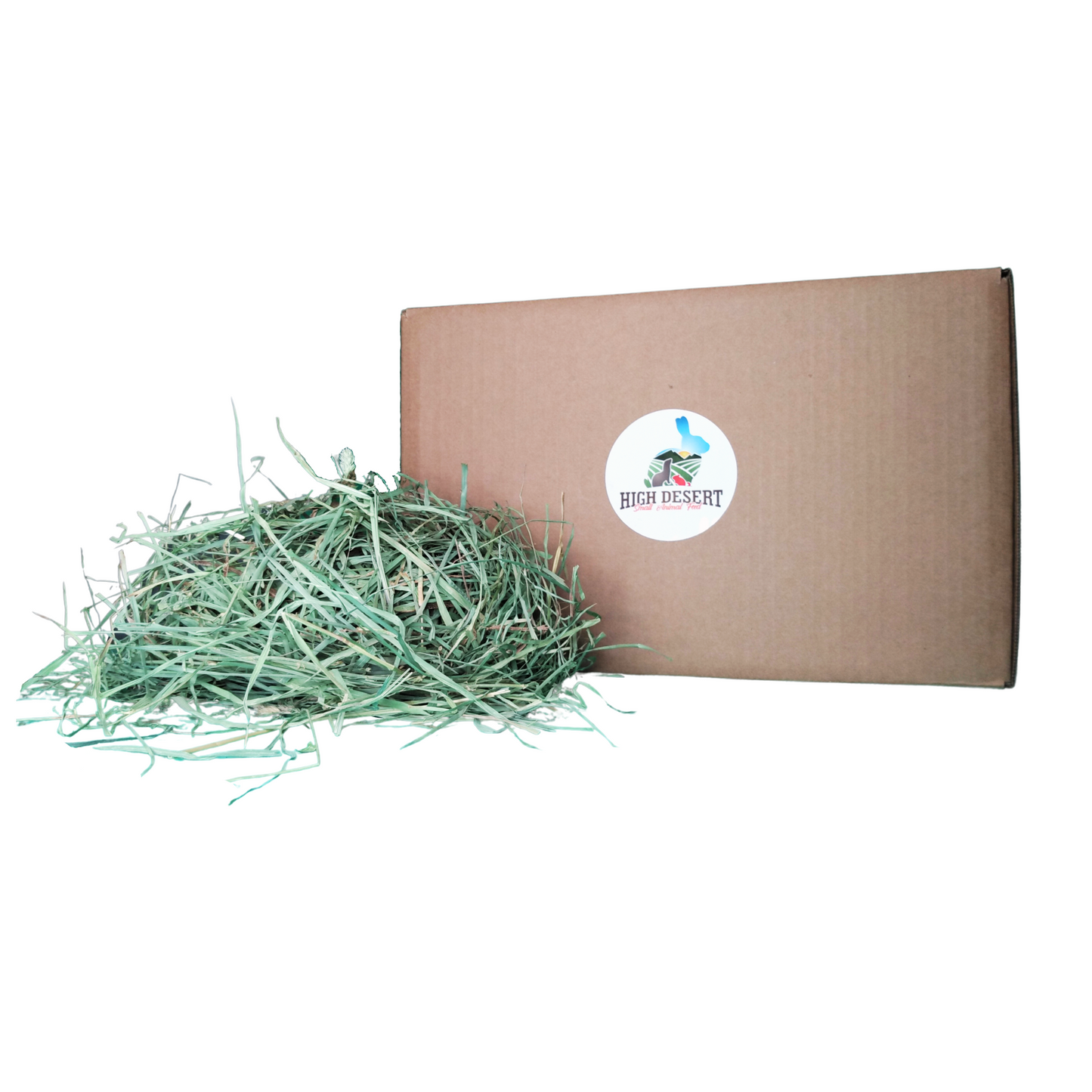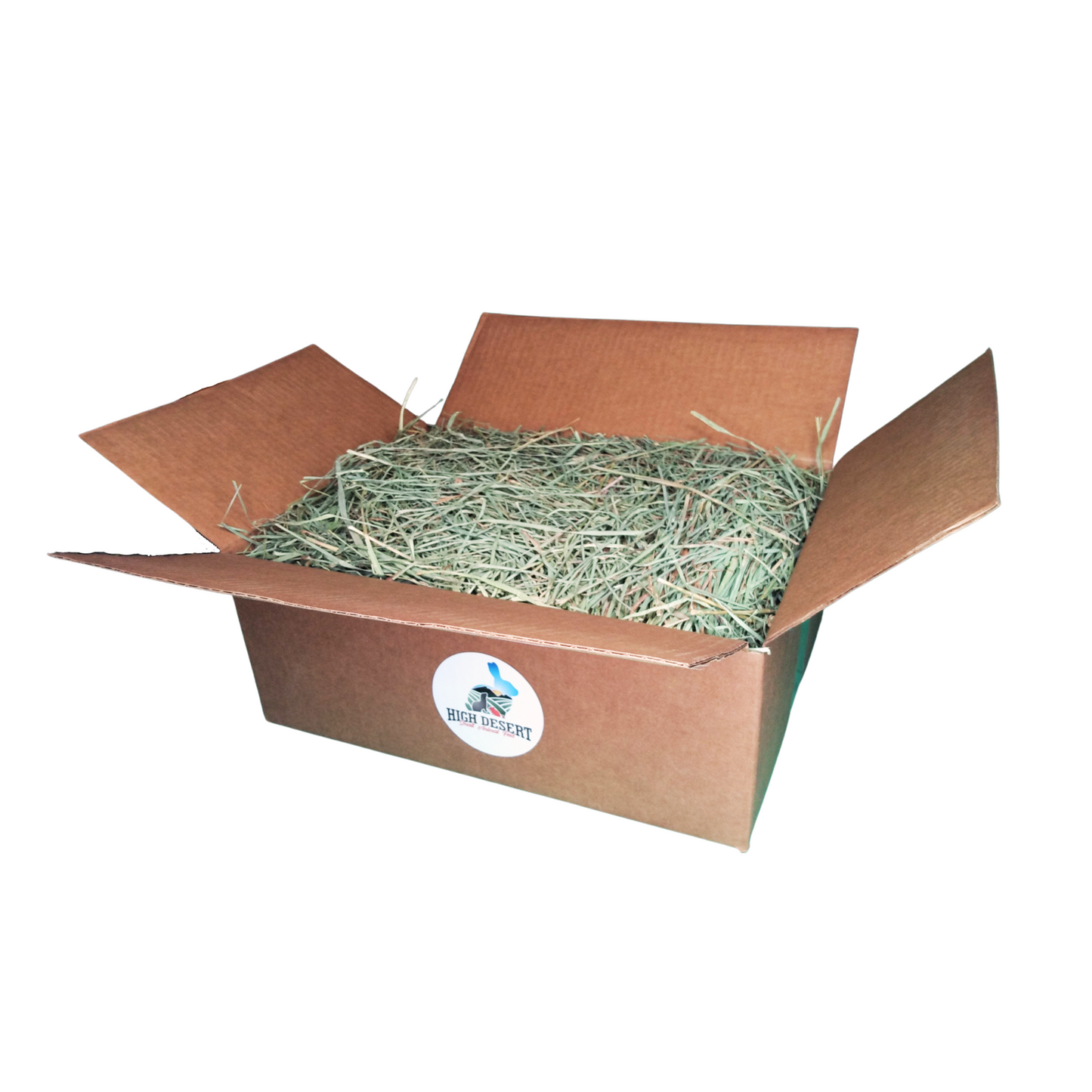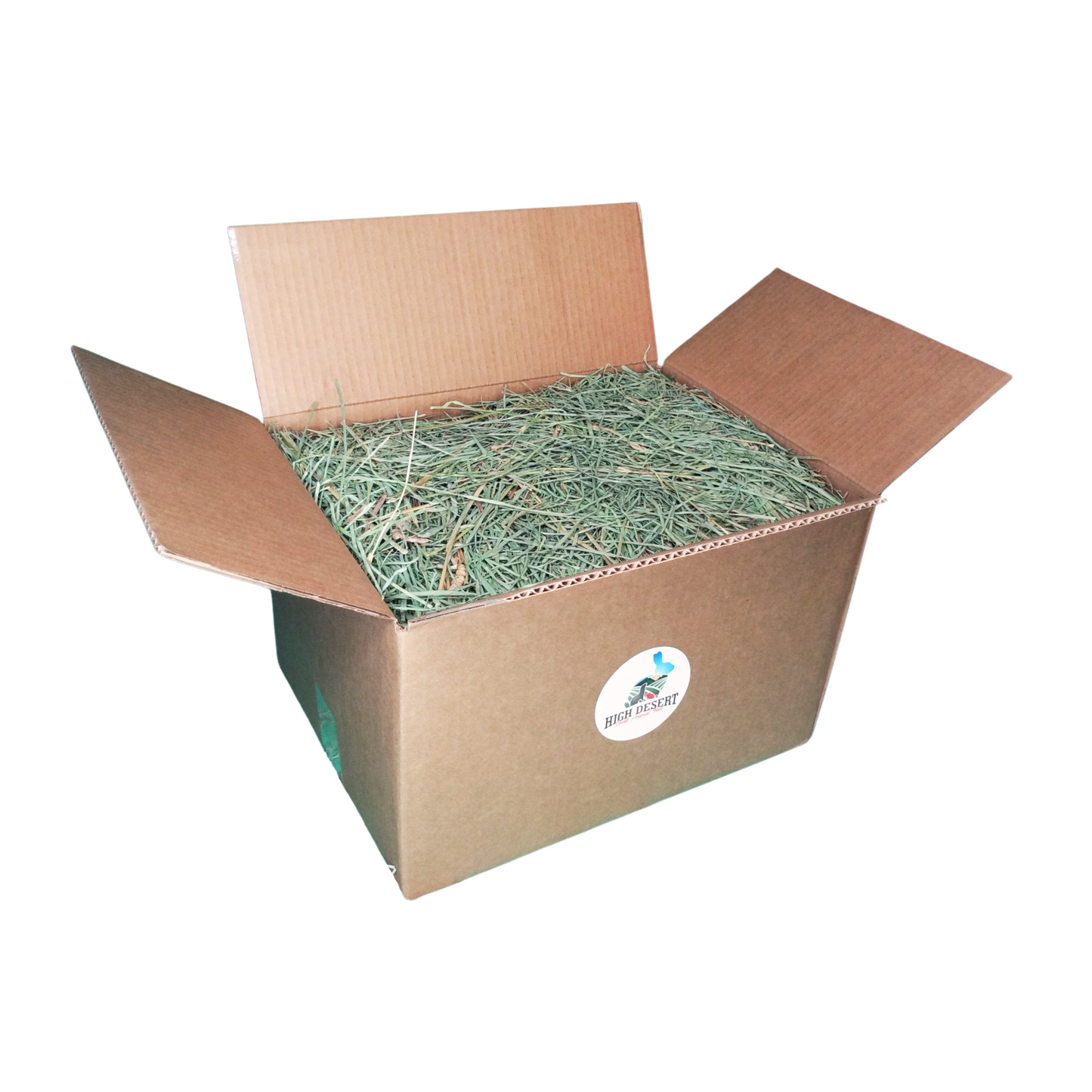 Shipment Info
SHIPS NO LATER THAN NEXT BUSINESS DAY
Complimentary ground shipping, ships from Nevada within 1 business day.
Click here to see the delivery zones and see an estimate for your delivery times