Regular price
Sale price
$23.95 USD
Unit price
per
Sale
Sold out
Orders Ship By Next Business Day
Premium Quality With Guaranteed Analysis

Directly From Our Family-Owned Farm In Nevada
Click here to see your estimated arrival date
What's in it?
100% All-Natural 1st Cut Timothy Hay:
It's like a salad for your furry friends, but instead of kale and carrots, it's pure, green, and fragrant Timothy Grass.

No preservatives
No additives
No artificial flavors
Just the good stuff!
Guaranteed Analysis:
◆Crude Protein (Min): 6%
◆Crude Fat (Min): 1%
◆Crude Fiber (Max): 37%
◆Moisture (Max): 12%

Who's it for?
Our Timothy Hay is perfect for your little fluff nuggets: rabbits, chinchillas, guinea pigs, hamsters, and any other small pet that has a never-ending appetite. Just make sure to switch to our Timothy Hay after your pet turns 7 months, because nobody wants a rebellious teen who refuses to eat their veggies.

If your furry friend is a bit of a couch potato or has some digestive issues, our 1st Cut Timothy Grass Hay is here to help! It's like an extra fiber supplement for small pets, helping them keep their digestive tracts healthy and their teeth in check. Plus, with more flower heads than 2nd Cut Timothy Grass Hay, it's like a fancy bouquet for your pets to nibble on.

Why buy High Desert Timothy Hay?
PICKY EATER APPROVED: Our hay is so good, your pets will gobble it up faster than you can say "hay." It's like the equivalent of a pet buffet where they only serve their favorite foods.
LITTLE TO NO DUST: You won't need to wear a face mask just to feed your pets with our hay. Say goodbye to the hay sneezes and hello to the hay feast!
BEST NUTRITION FOR YOUR GROWING PET: Our hay is basically like a superfood for your small pets. It's like a kale smoothie for bunnies and piggies, except it actually tastes good.
RIGHT BALANCE OF GOOD FIBER & IDEAL TEXTURE: Think of it as a personal dental hygienist for your pets. It's like getting a toothbrush, floss, and mouthwash in one bite.
GROWN SPECIFICALLY FOR YOUR SMALL PETS: We basically have a Ph.D. in Timothy Hay, and our thesis was on making the best hay for your furry friends. We're like the Mr. Miyagi of pet food.
100% SATISFACTION GUARANTEE: If your pets don't love our hay, we'll hire a pet whisperer to figure out what's wrong. We're willing to do whatever it takes to make sure your pets are happy, healthy, and full of hay!

Where does our Timothy Hay come from?
Our Timothy Hay comes from a magical land called the Diamond Valley of Nevada, where the grass is always greener and the hay is always sweeter! It's grown on our friend's family farm that's been passed down through generations, and let's just say they know their hay. They treat each blade of grass like it's their own child, giving it all the love and care it needs to grow up big and strong. So, you can rest assured that your small pets are getting the best hay possible, straight from the hands of hay-loving experts. 
View full details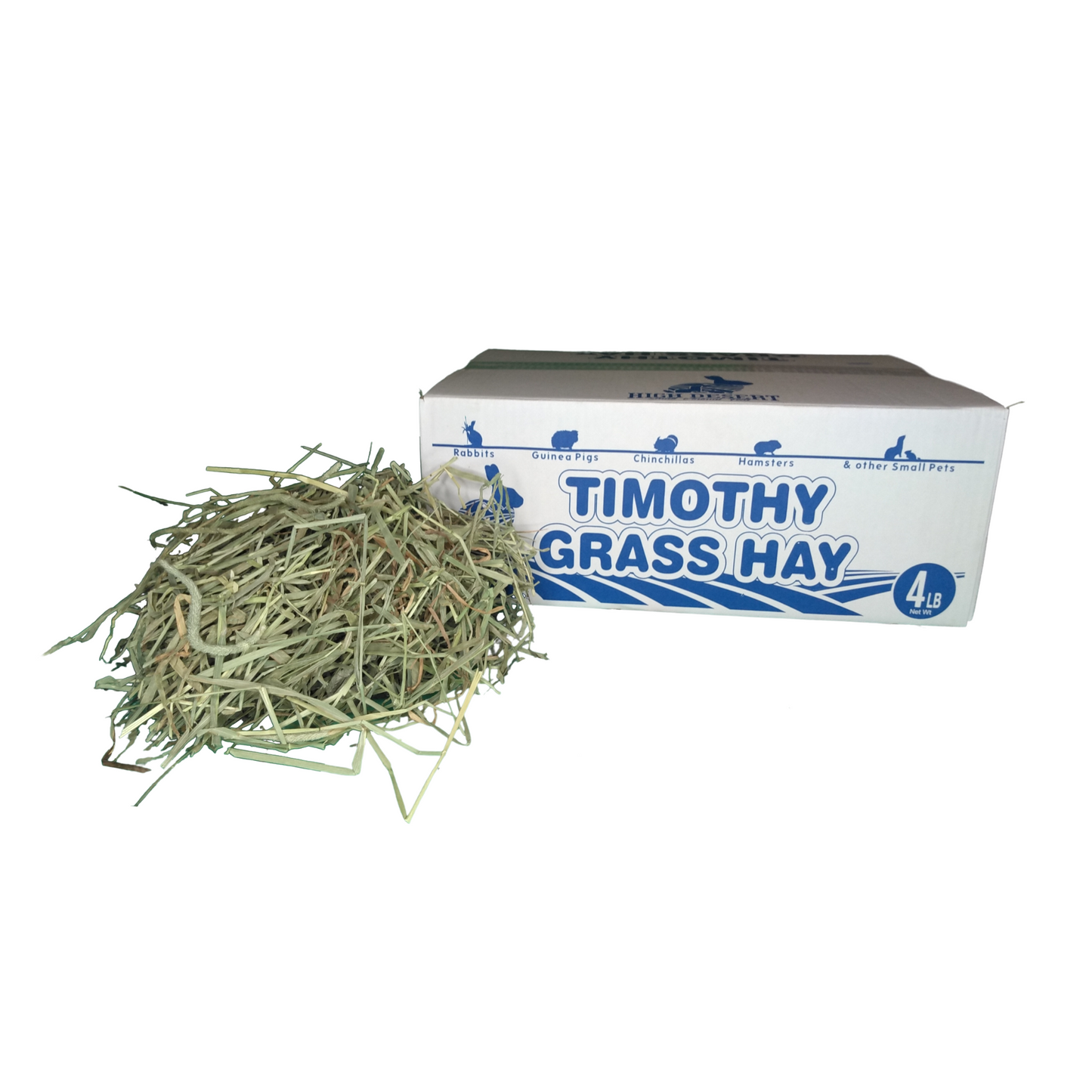 Shipment Info
SHIPS NO LATER THAN NEXT BUSINESS DAY
Complimentary ground shipping, ships from Nevada within 1 business day.
Click here to see the delivery zones and see an estimate for your delivery times